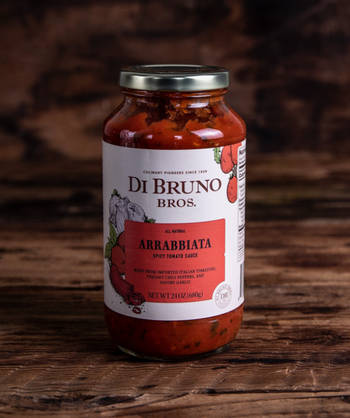 DiBruno Arrabiata Sauce
The Di Bruno Bros. time-honored tradition of culinary pioneering continues with our all-natural Arrabiata sauce. Following an old-world recipe, our Arrabiata sauce is made with California-grown San Marzano tomatoes, fresh basil, garlic, and a generous amount of red chilis. Jazz up your favorite pasta dish with this delicious sauce that offers a generous kick.
Penne is this sauce's best friend. It's a classic Italian combination!
24 Oz