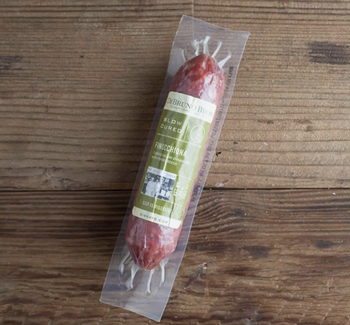 DiBruno Finocchionia
Mild Soppressata is an Italian classic; rustic and savory. This recipe is produced with regional Italian spices and the old-world technique of slow air-curing for at least 45 days. Part of DiBruno's new line of classic, artisan salamis, this soppressata is crafted from the most carefully selected cuts of pork and spices. Any way you slice it, this salami is a necessary addition to your next cheese and meat plate.
Refrigerate after opening.
Origin: Italy Unit Size: 8 oz.