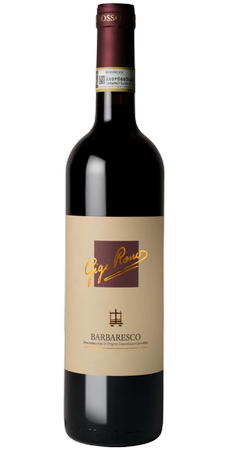 Gigi Rosso Barbaresco
Wine Profile
About This Wine
Nicknamed "grape of the queens" for good reason, this wine is elegant, mildly spicy with medium-high acidity and medium tannins. Balanced with a medium finish and full body. More elegant than Barolo.
About This Winery
Located in UNESCO World Heritage site Castiglione Falletto, third-generation vintners Maurizio and his son Andreas manage Gigi Rosso.
Pairing Notes
Beef, pasta, lamb, and game.
Nose
Gentle nose with red fruits, licorice, violets, and vanilla.
Varietals
Nebbiolo